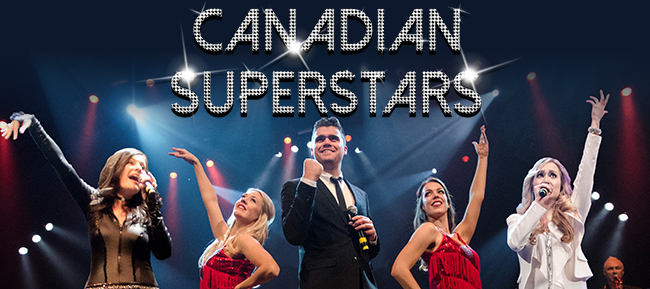 The Canadian Superstars celebrates the music of Canada's 3 biggest Stars, Michael Buble', Celine Dion and Shania Twain. The show stars the charismatic Adam Lucas as Michael Buble', powerhouse vocalist Tiffany Desrosiers as Celine Dion and seasoned entertainer and vocalist Jeanette O'Keeffe as Shania Twain. Together with a full live band and dancers, the cast performs all of your favourite Michael Buble', Celine Dion and Shania Twain hits. The show comes in a variety of formats from a 3-piece show with just the lead singers performing to tracks, to an 8-piece live band show, a 10-piece with dancers or a 14-piece show with a string section. Clients also have the option of adding Tributes to Burton Cummings, Anne Murray or Brian Adams. This show is perfect for theatres, corporate events, casinos, festivals and any event with a Canadian theme!
More about Tiffany Desrosiers as Celine Dion
Tiffany Desrosiers is a versatile pop vocalist and songwriter who has shared the stage with David Foster, Ben Harper, Jackson Browne, Colin James, the Canadian Tenors, Mark Masri, Jully Black and Loverboy. A Vocal Performance graduate from the University of British Columbia Bachelor of Music program, Tiffany's unique ability to sing both pop and classical styles led to a performance of the role 'Köningin der Nacht' in Mozart's Die Zauberflöte. Tiffany has sang on recordings for Rita MacNeil, Mýa and Melanie B (Spice Girls). Tiffany's key performances include TEDxVancouver 2012, 2010 Olympics, 2011 Variety Show of Hearts, Urban Rush, CTV Canada AM, Canuck Place Charity Event. Global TV Christmas Show and the 7th Annual Face of Today Charity Gala. Tiffany channels her deep admiration for Canadian Singing Star Celine Dion and delivers a powerful and heartfelt performance.
More about Adam Lucas as Michael Buble'
Adam grew up in Sydney Australia and started singing at the age of just 2 years old. His biggest musical influences as a child were Frank Sinatra, Dean Martin, Ray Charles and Sammy Davis Jr., which was often playing on his family's stereo. Adam came to Vancouver, Canada in 2012 to pursue his dream of becoming a successful Actor, Singer and Songwriter. Since that time he has travelled all over North America performing for thousands of people and continues to write and record many of his original compositions.
More about Jeanette O'Keeffe as Shania Twain
Jeanette began her professional performing career at the age of 17 and for over two decades has been writing, recording, producing and performing in numerous stage productions throughout Canada, the U.S.A., Europe and Asia. Jeanette has also released 6 singles to international Country radio and has had 6 of her music videos on heavy rotation on CMT.
Videos
Images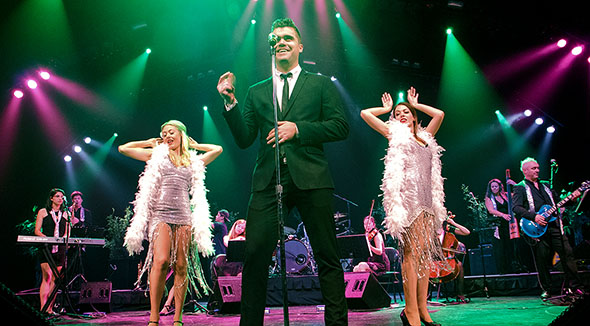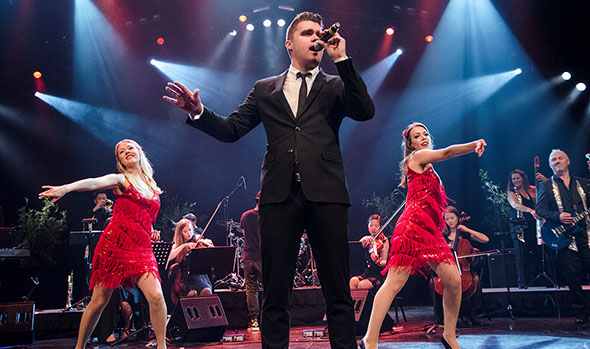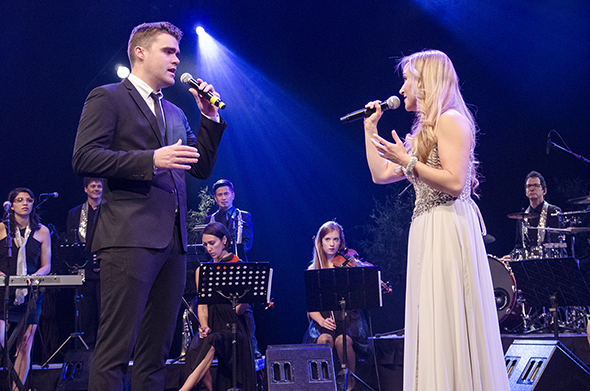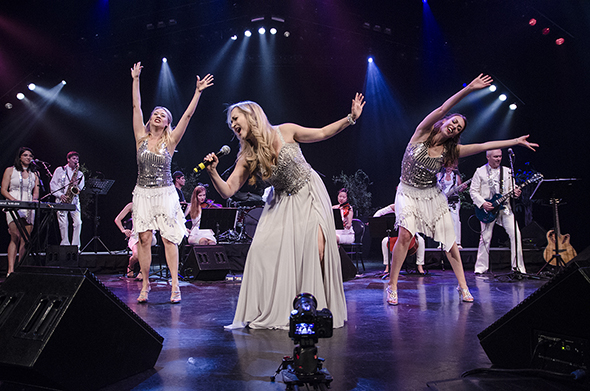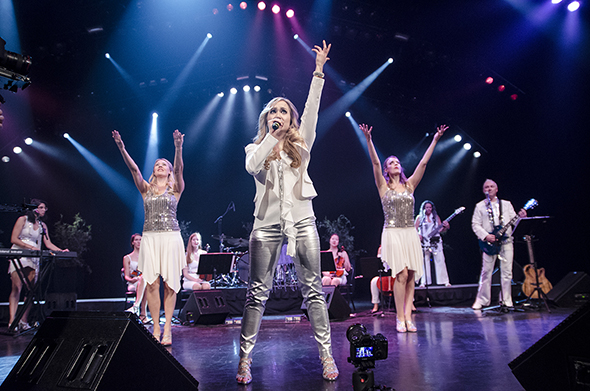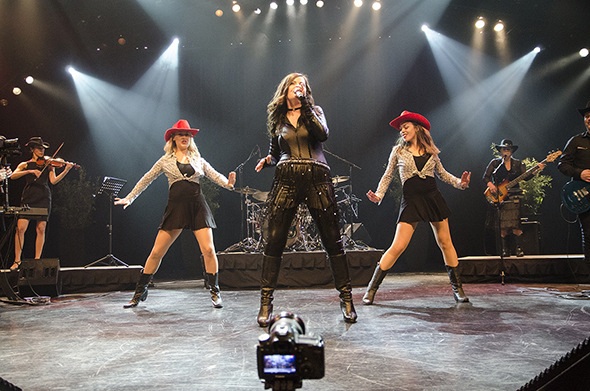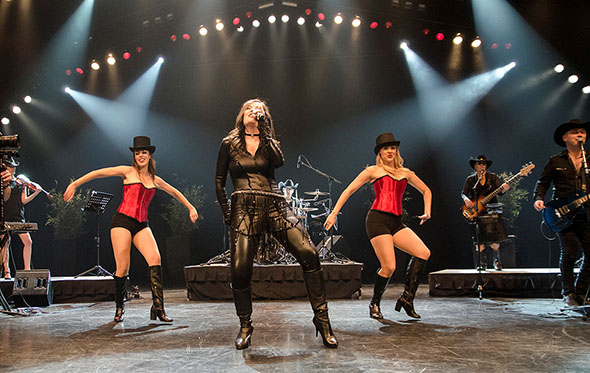 Song list
CELINE DION SONGS:
A NEW DAY HAS COME
ALL BY MYSELF
ALONE
BECAUSE YOU LOVED ME
HAVE YOU EVER BEEN IN LOVE
I'M ALIVE
IT'S ALL COMING BACK TO ME NOW
LOVE CAN MOVE MOUNTAINS
LOVED ME BACK TO LIFE
MY HEART WILL GO ON
ONE HEART
RIVER DEEP MOUNTAIN HIGH
THAT'S THE WAY IT IS
THE POWER OF LOVE
TO LOVE YOU MORE
WHERE DOES MY HEART BEAT NOW
MICHAEL BUBLE' SONGS:
BROWN-EYED GIRL
COMIN' HOME BABY
CRAZY LITTLE THING CALLED LOVE
EVERYTHING
FEELING GOOD
GEORGIA
GOT TO GET YOU INTO MY LIFE
HEARTACHE TONIGHT
HOLLYWOOD
HOME
HOW SWEET IT IS (TO BE LOVED BY YOU)
I BELIEVE IN YOU
I JUST HAVEN'T MET YOU YET
IT HAD BETTER BE TONIGHT
I'VE GOT YOU UNDER MY SKIN
IT'S A BEAUTIFUL DAY
JUMP JIVE & WAIL
ME AND MRS JONES
MY WAY
SAVE THE LAST DANCE FOR ME
SOME KIND OF WONDERFUL
STUCK IN THE MIDDLE WITH YOU
SWAY
SHANIA TWAIN SONGS:
ANY MAN OF MINE
COME ON OVER
DON'T BE STUPID
GONNA GETCHA
HONEY I'M HOME
IF YOU'RE NOT IN IT FOR LOVE (I'M OUTTA HERE)
LIFE'S ABOUT TO GET GOOD
LOVE GETS ME EVERY TIME
MAN I FEEL LIKE A WOMAN
NO ONE NEEDS TO KNOW
ROCK THIS COUNTRY
THAT DON'T IMPRESS ME MUCH
THE WOMAN IN ME
UP
WHO'S BED HAVE YOUR BOOTS
YOU WIN MY LOVE
YOU'RE STILL THE ONE
DUETS:
BEAUTY AND THE BEAST
FEVER
FROM THIS MOMENT
QUANDO, QUANDO, QUANDO
THAT'S WHY THE LADY IS A TRAMP
THE PRAYER
GROUP SONGS:
AIN'T NO MOUNTAIN HIGH ENOUGH
BIG YELLOW TAXI
CELEBRATION
HALLELUJAH
LIFE IS A HIGHWAY
SUMMER OF 69
WE'RE HERE FOR A GOOD TIME
Technical Requirements